First Look: Battlefield 2042
EA and DICE have finally revealed the next instalment to their major franchise will be "Battlefield 2042".
This will be the follow up to 2016's WW1-set "Battlefield 1" and 2018's WW2-set "Battlefield V," but the latest game will make a drastic shift into the future and rather than have a story focus will be multiplayer-only.
The world is being devastated by natural disasters like tornadoes that will be a major gameplay element. That should be fun, especially as they also have wingsuits, jets, and choppers that will create mayhem.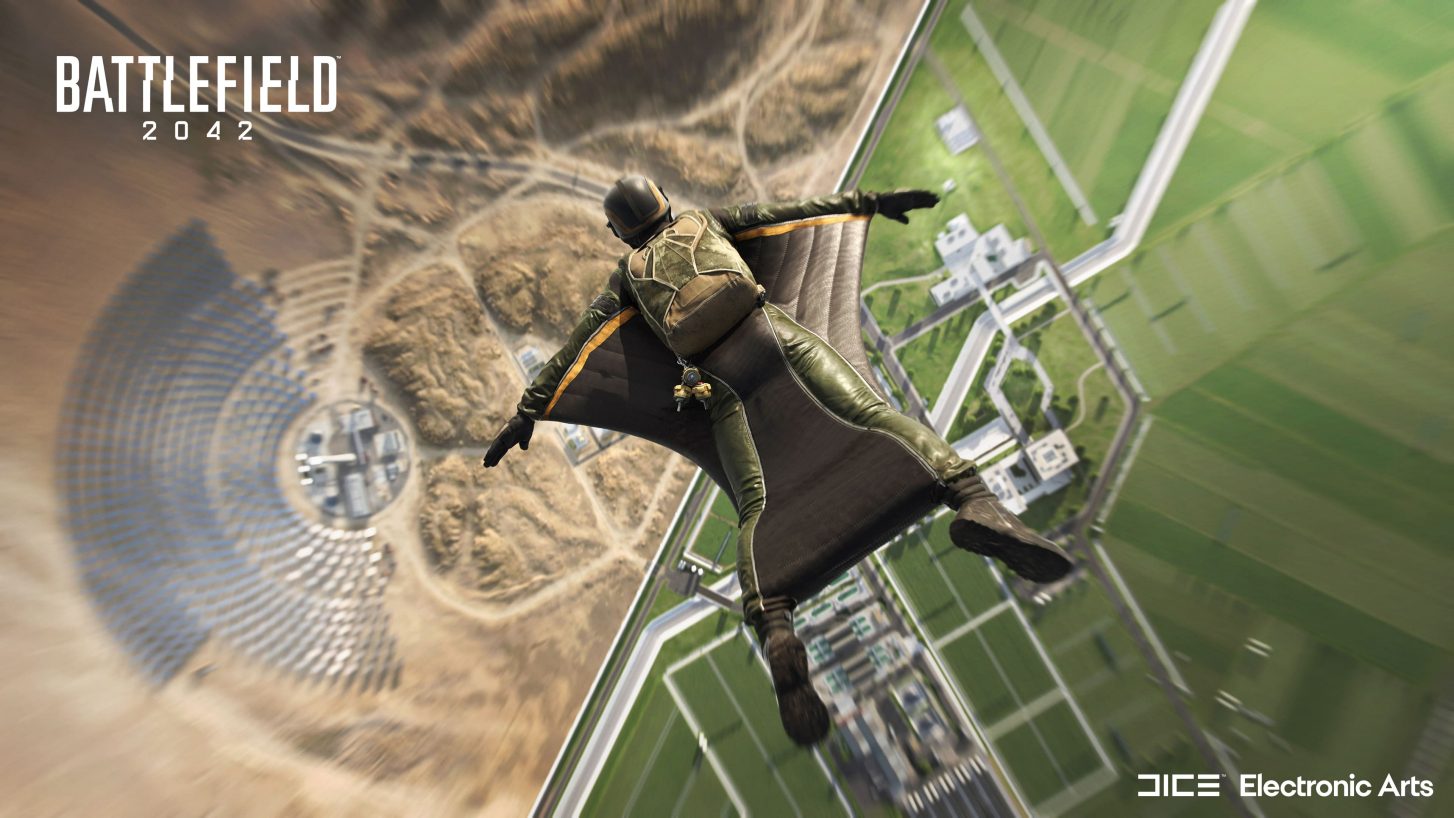 There are three main modes including "All-Out Warfare" with matches filled with up to 128 players on the new-generation consoles and PCs, but will be limited to only 64 players on the older consoles (might be time for an upgrade if you can find one).
"Hazard Zone" is a squad-based game mode with high stakes and the third mode won't be revealed until EA Play Live on July 22nd.
There are also seven maps at various places across the globe: 
Orbital: Kourou, French Guiana
Hourglass: Doha, Qatar
Kaleidoscope: Songdo, South Korea
Manifest: Brani Island, Singapore
Discarded: Alang, India
Breakaway: Queen Maud Land: Antarctica
Renewal: Eastern Desert, Egypt
The short clip comes ahead of a gameplay reveal trailer which will arrive this Sunday as part of Microsoft's presentation for the E3 convention.
The game will be available from October 22nd on Xbox One, Xbox Series X/S, PlayStation 4, PlayStation 5 and PC.