Pasta Chips is the Latest Food Craze to Try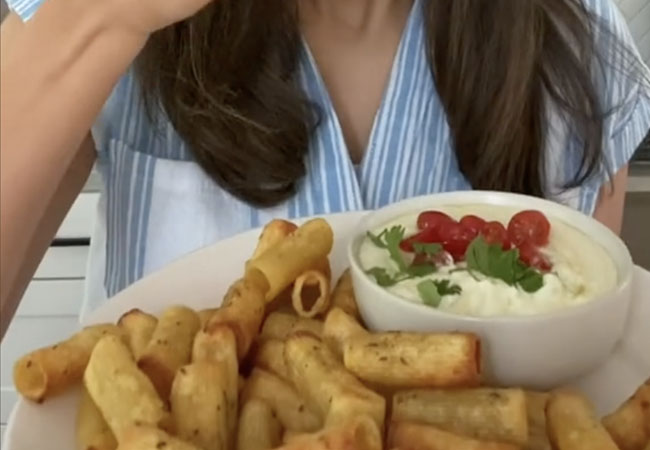 The latest food craze going around the internet is pasta chips, and one video on how to make it has gone viral with more than 19 million plays.
TikTok user @feelgoodfoodie uploaded a quick instructional video showing how she mixes cooked penne pasta with parmesan, olive oil and seasoning then throws it in the air fryer for 10 minutes so it gets deliciously crispy and crunchy.
She then pairs it with a whipped feta dip - yum!
The best thing is, it's a trend you can get on board with right away because you probably have all the ingredients at home already.
And don't stress if you don't have an air fryer. She pinned a comment saying you can bake them in the oven at 200 degrees Celsius for 20-25 minutes, tossing halfway through, though she also warns that they probably won't be as crispy.
People are loving it, with commenters keen to try other pasta types, though one person said, "As an Italian, I don't know how to feel about this."
Another commenter noted: "Step one: soften the pasta step two: harden the pasta again" which is hilariously true.
And a few commenters were somewhat confused and missed the whole point of the cooking step, saying they might as well just eat the pasta straight out of the box. "But that would be RAW pasta," Feel Good Foodie replied.
Have you tried it yet?
Image: TikTok/FeelGoodFoodie