Check out this secret bar in a convenience store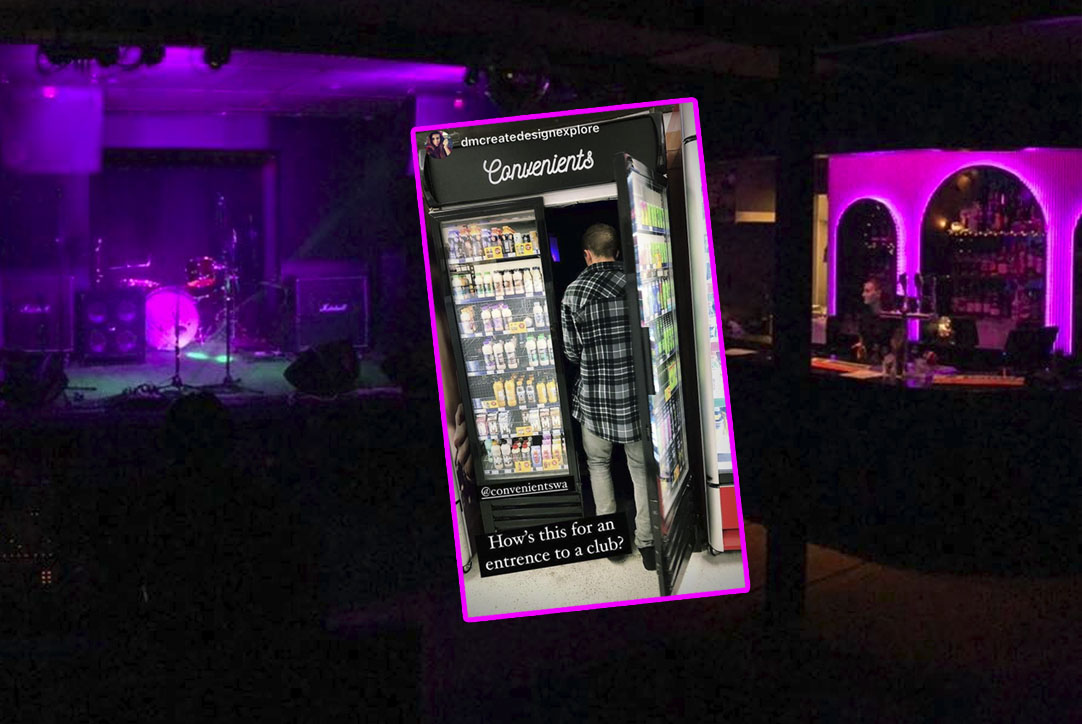 Imagine going to the shop for a late night snack run and discovering a secret bar! Yes please!
A convenience store in Perth is hiding a quirky secret in plain sight - it has a bar cleverly hidden behind two of its fridge doors!
TikTok user awkwardarcher revealed the secret world in a video that's had nearly 100,000 views.
In the video they walk through the convenience store, open the fridge door and enter the spacious, purple-lit bar.
The fridge doors even have drinks in them! It's brilliant and so much fun!
The venue is called The Convenients (of course!) and offers live music, late-night burgers and even an outdoor beer garden.
Such a cool concept!
Image: Instagram/convenientswa and dmcreatedesignexplore