First sneak peak of Hilary Duff in 'How I Met Your Father'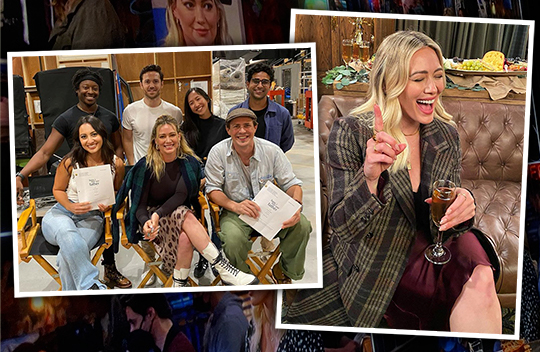 Filming has officially begun for the How I Met Your Mother reboot and we already have a few questions.
If you're not up to speed, a spin-off of the highly successful 9-season run of How I Met Your Mother is coming, with Hilary Duff starring as the lead character 'Sophie', who will play the 2021 version of 'Ted Mosby'.
Posting a little sneak peak of the set, Hilary Duff introduced her character on Instagram with the caption, "Hello, I'm Sophie."
Here's the basic storyline according to IMDB:
"In the near future, Sophie (Duff) is telling her son the story of how she met his father: a story that catapults us back to the year 2021 where Sophie and her close-knit group of friends are in the midst of figuring out who they are, what they want out of life, and how to fall in love in the age of dating apps and limitless options."
It's clear that much like the first series, the reboot's central watering hole will also be a pub. However, will it be the same MacLaren's set from How I Met Your Mother like we had hoped for? Based on the photos, it doesn't look like it is. Sad face.
There are some speculations that it could still be a MacLaren's Pub just in a different location, so fingers crossed because we think there needs to be something linking this reboot to the original. 
tOh, there's also some conspiracy theories around the idea that Neil Patrick Harris (aka Barney Stinson) could be the titular father. Juicy, right?
For now, I guess we'll just have to wait and see. No release date has been announced, but we'll keep you posted as soon as we hear.
Image Credit: hilaryduff / Instagram