Here's how to call Santa from a payphone!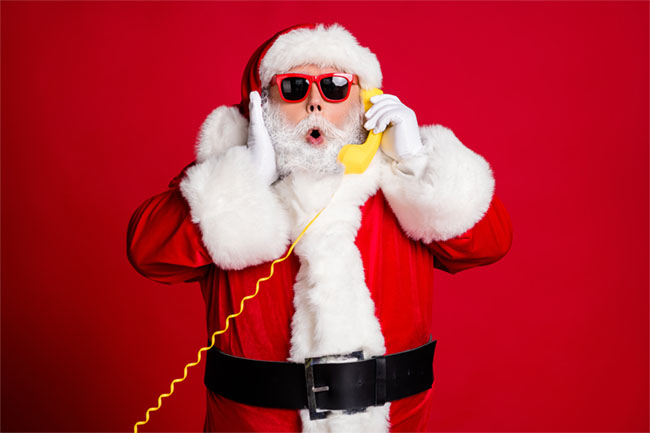 Wouldn't it be great if you could call Santa and check if you're on the nice list this year? Maybe suggest a few gift ideas?
It would certainly save some disappointment on the big day, right?
Well good news, because you can now call Santa for free from any Telstra payphone.
According to the Telstra website, you can simply dial #HO HO HO (#46 46 46) right up until he jumps into the sleigh to deliver presents on Christmas Eve.
Not only will you be having some fun with Santa, but calling him will spread some Christmas cheer too - for every call that's made, Telstra will donate money to the Salvation Army to help Australians stay connected and sheltered this Christmas.
To find where you nearest Telstra payphone is, head to the Telstra website
Image: Roman Samborskyi/Shutterstock.com