Transform old toys into new creations this Christmas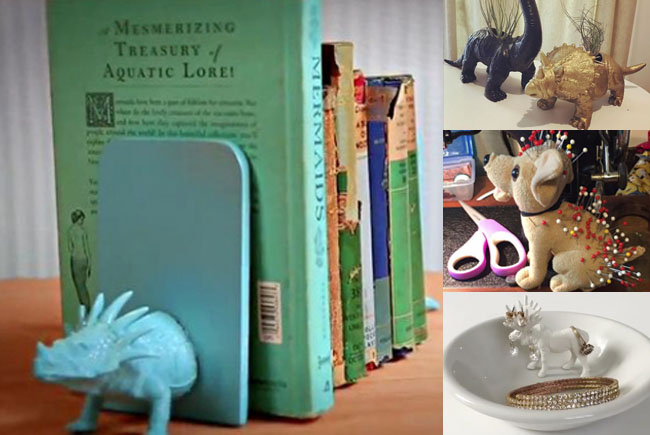 Kids grow up so fast. It's only a matter of time before the toys you lovingly bought for them are left forgotten in dusty corners. 
But with lots of clever craft ideas floating around the internet, it is easy to create something new out of these memorable items, either for yourself or as a Christmas gift.
Not only will repurposing these toys give give your child more space for their upcoming Christmas loot, but if you're feeling sentimental about your children growing up, it's a nice way to keep their objects - and the memory of them being younger - close by.
A quick search on Instagram will bring up plenty of ideas for transforming toys, but these four are our favourite.
Dinosaur plant pots
Playing with dinosaurs may be extinct but they can still be useful and decorative! Give them a new lease of life as pint-sized, plant pots.
Plantosaurus anyone?

Stuffed toy or baby head pin cushion
Some of us may struggle to stitch a single button; nevertheless, these fun pincushions would make a great feature in any room.

Toy bookends
These bookends are a homage to simpler times. All you need is an old toy, some strong glue, and a lot of patience! 
Sweet animal ring dishes
What could be cuter than these little guys keeping your rings and other jewellery safe and sound?
Do you have any old toys lying around that you've been holding onto for sentimental reasons?
Main image: Instagram/chengdar, lnstagram/indas.craft.shack, Instagram/thingamajigies, Instagram/nickykow