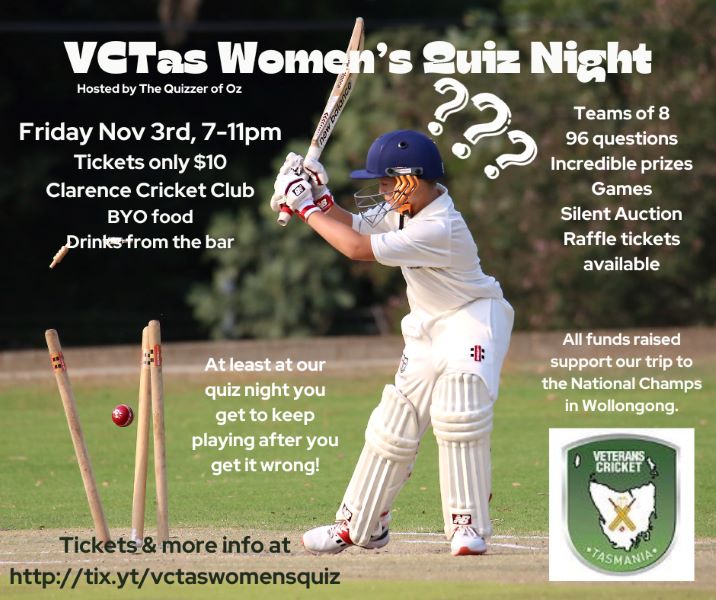 Veteran's women's cricket TAS Quiz Night
This year will be only the second year ever the Women's Veterans Cricket National Championships are run, with this year's event being held in Wollongong, NSW in November.
In 2022 Tasmania competed at the inaugural event in Geelong, and we want to ensure Tasmania is represented again. The cost of such events can present a barrier for some, so this fundraiser is to help us get the team there.
Please come along for a great night of fun and hilarity! The quiz itself will be conducted professionally by The Quizzer of Oz. There will be plenty of prizes thanks to our very generous donors (find out who on the night), and a Silent Auction of some pretty special items, again with thanks to our donors. Tickets for our mega-raffle will be available for purchase on the night too!
The Clarence Cricket Club will run the bar on the night, and it's BYO food (no hot meals) if you wish.
Tables are $80 for teams of 8 per table. You can also purchase tickets individually for $10 and indicate who you're teaming up with, or if you don't have a team you can leave that field blank and we'll pop you on a team.