Cripps Bakery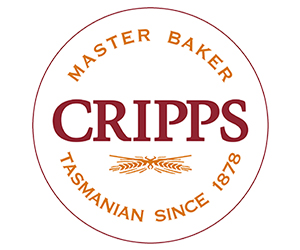 Located

11 Swallow Parade
Glenorchy TAS, 7010

Contact Information

Email: Send Email
Website: Visit
Back in 1878, a man by the name of William Cripps opened Tasmania's first commercial bakery.
Today, that little bakery has grown to employ over 200 people – all proudly continuing the Cripps tradition of baking by Tasmanians, for Tasmanians.
There is no better way to enjoy your day than with a Totally Tasmanian Cripps Master Loaf!